Just a quick check-in to say thank you and to share news and resources. Thank you for pulling together and loving each other. Thank you for staying home and supporting the amazing health care providers and first responders who are exhausted, overworked, underfunded, and understaffed.
Thank you to the mental health and addiction professionals who are holding space and walking us through so much fear and anxiety. And, to the professionals working in the area of domestic violence—we see you. Not everyone who has to stay at home is safe at home. This is a crisis inside a crisis.
Thank you to the people who are making sure we can access food and other essentials.
Thank you to the teachers who are building communities of connection online.
Thank you for always showing up in a respectful, caring way with each other. We are a diverse group in every way imaginable—including our beliefs. Yet we always manage to stay curious and kind. You give me hope about what's possible.
Below are updates and resources.
---
CBS 60 Minutes
60 Minutes has been filming a profile piece on me and my research over the past month. It's been equal parts fun and anxiety-producing. You know they love those close-up shots! When I think about my face in a full frame with the tick-tick-ticking of that clock—it's already vulnerability hangover central.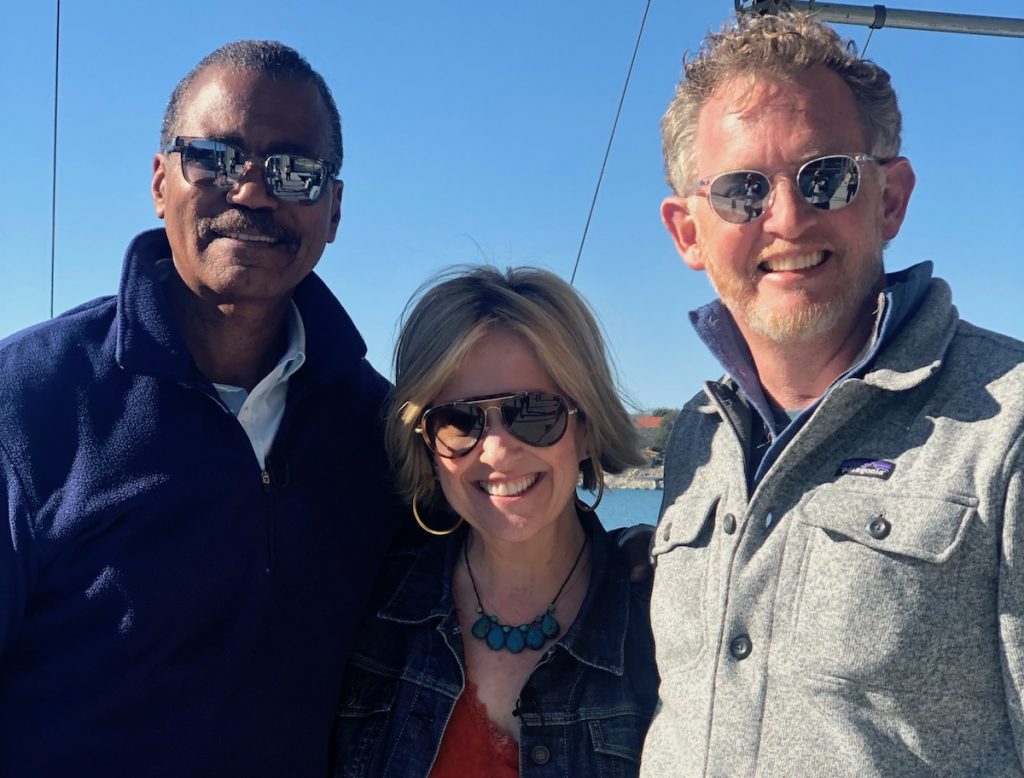 They actually filmed me on a boat on Lake Travis for part of the interview. Steve was driving, and at some point there were drones overhead taking pictures. Fun, but very strange. My favorite part was getting to know the folks from the show—what an amazing team!
The program will air this Sunday, March 29. Check your local listings for times. I'll be watching it for the first time with you. I think.
---
Unlocking Us
Thank y'all for celebrating the new podcast with us! It's been a lot of fun, and more importantly, I hope the conversations have been useful.
And every episode has its own webpage where you can see "behind the scenes" photos and get links to resources connected to the episode.
---
Church
For the past two Sundays, I've held a 15-minute church service on Instagram Live. It felt very vulnerable, but I loved it! Now that faith communities all over the world are gathering online, I'm going to take a break for a few weeks and participate rather than host. Below are the resources from the services that many of you requested.
Sister Joan Chittister: A prayer for Leadership
Sister Joan Chittister: Prayer for Conscience and Courage
The prayers that I read:
For those who are sick. LORD HEAR OUR PRAYER.
For those who are bereaved and supporting the bereaved.
For those of us who are anxious and afraid.
For those of us feeling alone and isolated.
For those who have jobs that put them at risk and can't afford to miss a day's work.
For those of us who are especially vulnerable to infection.
For those who are confined to home but not safe at home.
For the children who need the safety and care of school and those who serve them.
For the teachers, many of whom are starting online learning tomorrow.
For the medical professionals and health care workers around the world.
For the scientists and researchers who are dedicating their lives to helping us—many of whom are under pressure and underfunded.
For our leaders. Who really need the strength and humility of discernment.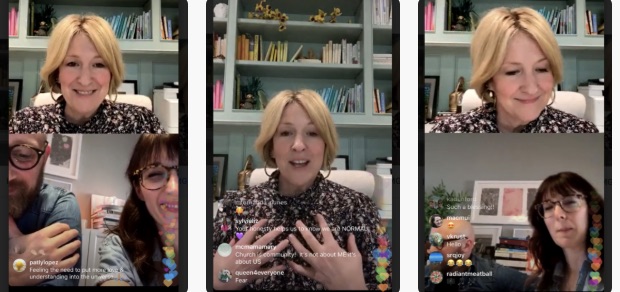 ---
My guests
Cameron Dezen Hammon @cameron_dezen_hammon on Instagram
Matt Hammon matthammon on Facebook
Calvin Nowell @calvinnowell on Instagram
Rabbi Amy Weiss https://www.undiesforeveryone.org/about/
---
Dr. Maya Angelou quote
While I know myself as a creation of God, I am also obligated to realize and remember that everyone else and everything else are also God's creation.
If I haven't said it enough—thank you!
Hearts open. Hands washed. Love on.