Hey, everyone,
My good friend Katherine Center has a new book out—Happiness for Beginners. I've fallen in love with her books over the years—the characters are imperfect, vulnerable, and always funny. She can write a falling-down-and-getting-back-up story like nobody's business. And she's also a fifth-generation Texan, so there's always a little emotional pig-wrestling and ass-kicking in her books.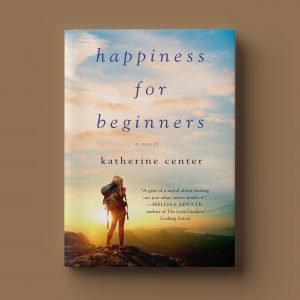 I've never been able to wrap words around why I enjoy her books so much until last week. We were talking about writing and Katherine said, "Many authors in my genre pull readers through their books using despair. I believe people gravitate toward hope just as much, so that's what I use. I want my books to be a bright spot—and not just when people are holding the book in their hands and reading it. I want people to smile after they set the book down to go to work, drive carpool, or unload the dishwasher."
That's exactly how I feel when I'm reading her work.
Katherine's last book, The Lost Husband, was a page-turner. (Caution: I came very close to moving to the Texas Hill Country and buying a goat farm after reading it.) It's been optioned for a film, which makes perfect sense. It's one of those books that unfolds as a movie in your mind as you read it.
You can get your copy of Happiness for Beginners here.
Below is a video that our friend Karen Walrond made of Katherine at her house. I love what she says about our messy amazing lives. ENJOY!