I'm writing to share a wholehearted thank-you with each of you. Dare to Lead debuted at #1 on the New York Times best seller list, #1 on the Wall Street Journal list, and #1 on the Publishers Weekly list.
I'm so grateful that you trust me with your time—I know how precious it is.
Dare to Lead is a special book to me because it's putting all of the concepts of Daring Greatly and Rising Strong into daily practices for everyone who wants to step up, be brave, and lead the way.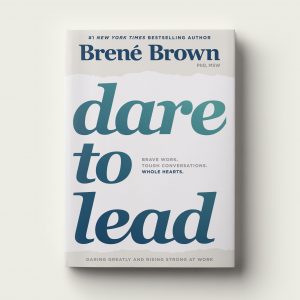 I researched and wrote the book I needed, and it's making a huge difference in my life. #courageovercomfort #themagicisinthemess
I'm in the process of signing what is likely to be the last book contract of my career. It's for several books that will come out over the next 8 to 10 years. During this time of celebration and future-planning, I want to make this commitment to you:
I will keep sharing everything I'm learning—even when it's hard and I struggle to put it into practice. I will never bullshit you with easy fixes and quick answers (although I can't promise that I'll completely quit looking for them).
I will always honor the stories that people share with me by working my ass off to be a good steward of those stories through my research and work.
I'll do my very best to keep it real, awkward, and brave. As I wrote in Daring Greatly:
A surefooted and confident mapmaker does not a swift traveler make. I stumble and fall, and I constantly find myself needing to change course. And even though I'm trying to follow a map that I've drawn, there are many times when frustration and self-doubt take over, and I wad up that map and shove it into the junk drawer in my kitchen. It's not an easy journey, but for me it's been worth every step.