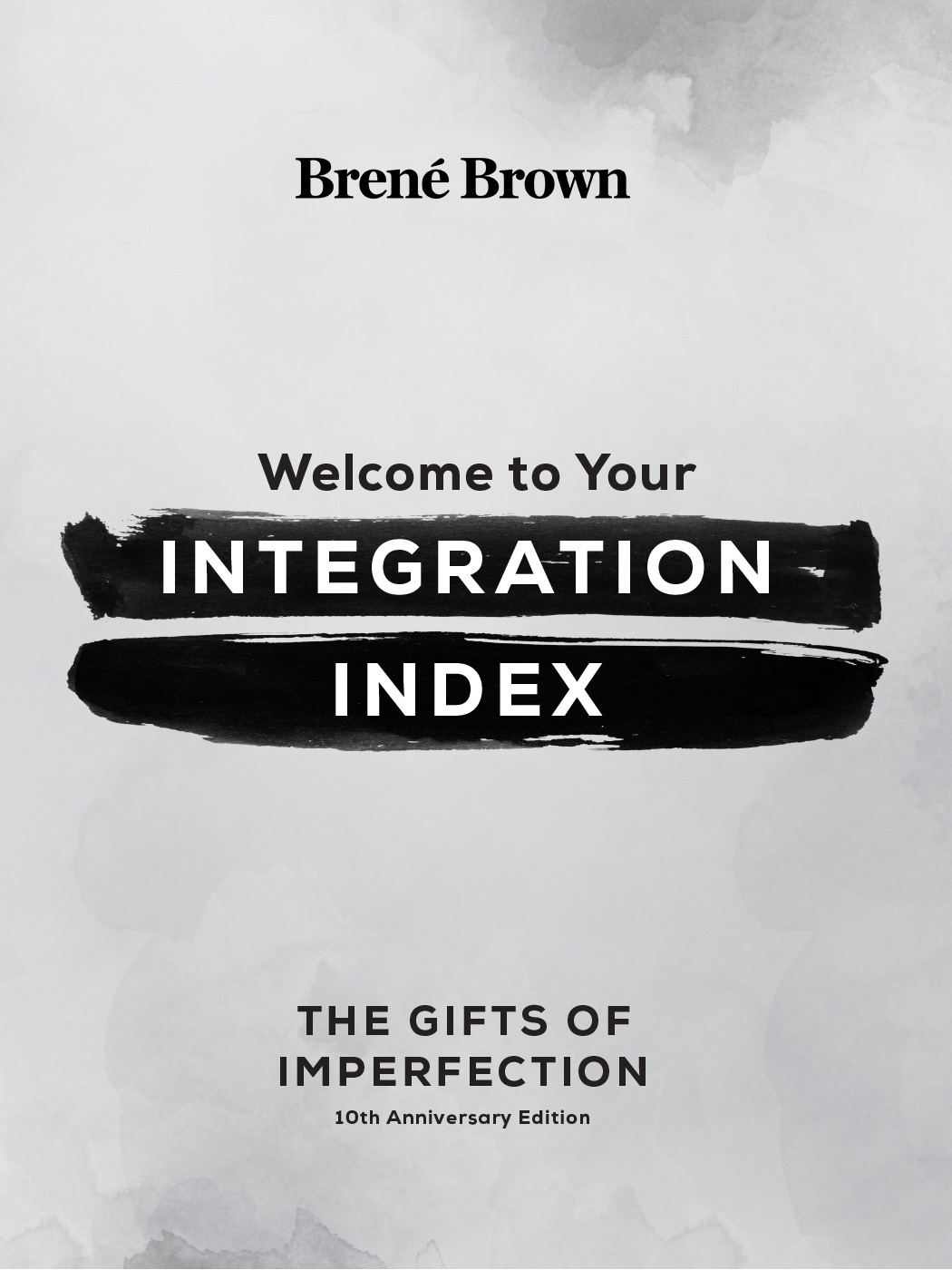 Integration Index
As you read in the preface of The Gifts of Imperfection, this Integration Index system was adapted from Maria Popova's "alternative indexing" approach. This is personal, so rather than assigning any categories for you to index, here are a list of suggestions (the PDF at right also includes a number of blank pages so that you can truly make this process your own). Always feel free to add or change as you move through the book.
When you come across something that's important to you in the book, highlight and tag it. Then write the page number down under the related index category. When you're done, you haven't just read the book, you've inhabited it. There's no secret message in your completed index—the process of doing this is "the integration work."
In other words, simply slowing down, rereading something that's resonating with you, frustrating you, or maybe even confusing you, highlighting and tagging it, then figuring why it's important and where you want to file that in your mind, in your life, and in your index – this process is the engine of integration.
Note: The suggestions here are in alphabetical order because that's how I usually do my index so I can find the subject headings faster.