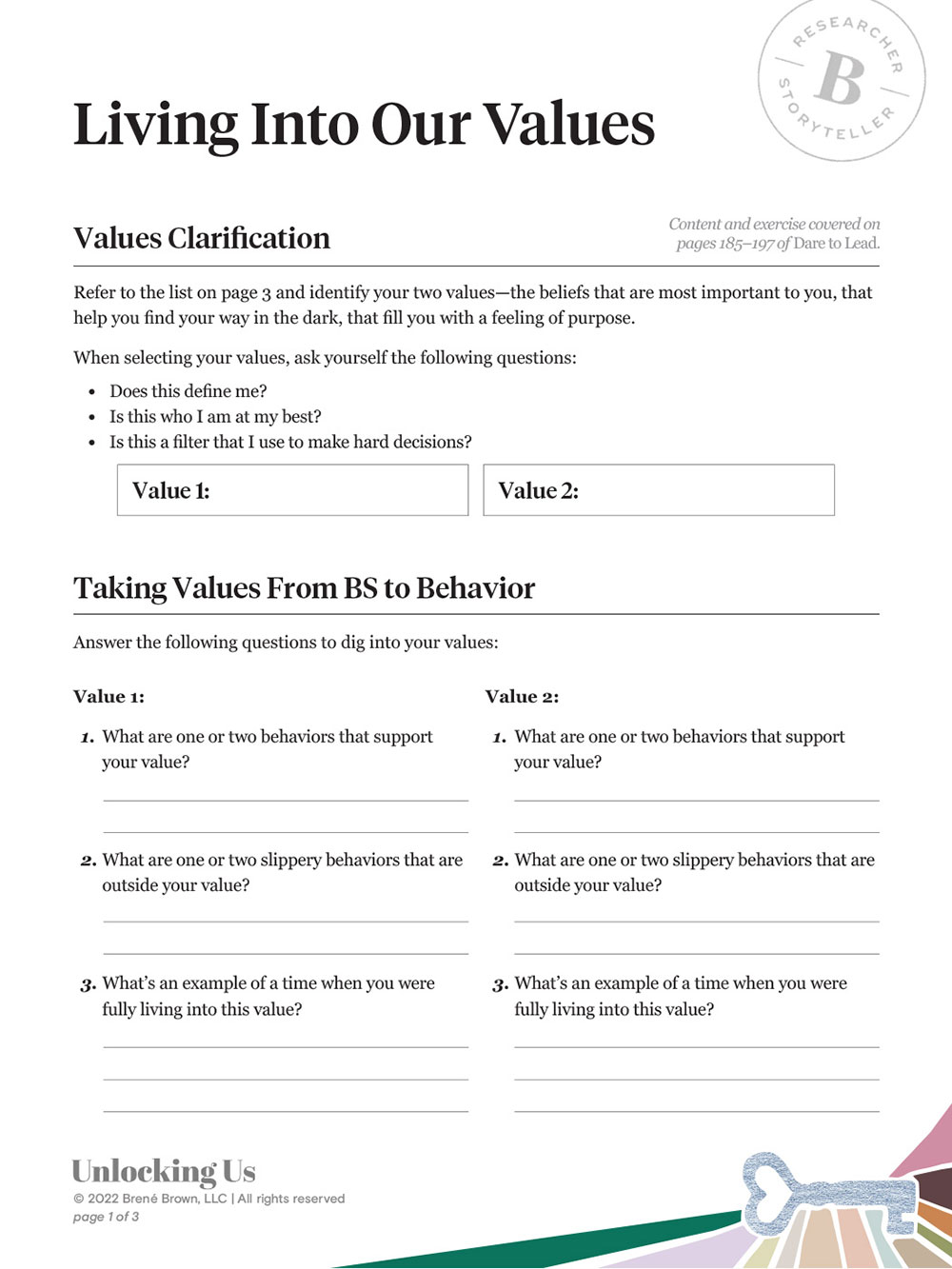 Living Into Our Values
In our first Unlocking Us episode of 2022, we take a deep dive into values. I'm not a fan of resolutions, but I absolutely believe in the power of resetting. I can't think of a more powerful way to double down on ourselves than getting clear on our values and the behaviors that support them—and the shit that gets in the way. Join us as Barrett and I talk through a values exercise PDF that we made for you to do your own values work. Of all the work we do with leaders and teams, this is probably the biggest game changer. Let's go!
Check out the Living Into Our Values episode of Unlocking Us, where we walk through this exercise step-by-step.