These are anxious times. I hope you are well, taking care of yourselves, and finding a way to connect with people you love.
If you are a health care worker, social worker, counselor, first responder, store employee, food delivery person, or anyone out there on the front lines: Thank you. You are our heroes. We owe you so much. If you are someone who loves a front-line person: Thank you. We also owe you so much.
On Friday, we launched the first episode of our podcast, Unlocking Us. It's all about FFTs (effing first times) and how hard it is to be new at things—from small things to global pandemics. When we have no relevant experience or expertise, the vulnerability, uncertainty, and fear of these firsts can be overwhelming. Yet showing up and pushing ourselves past the awkward learner stage is how we get braver.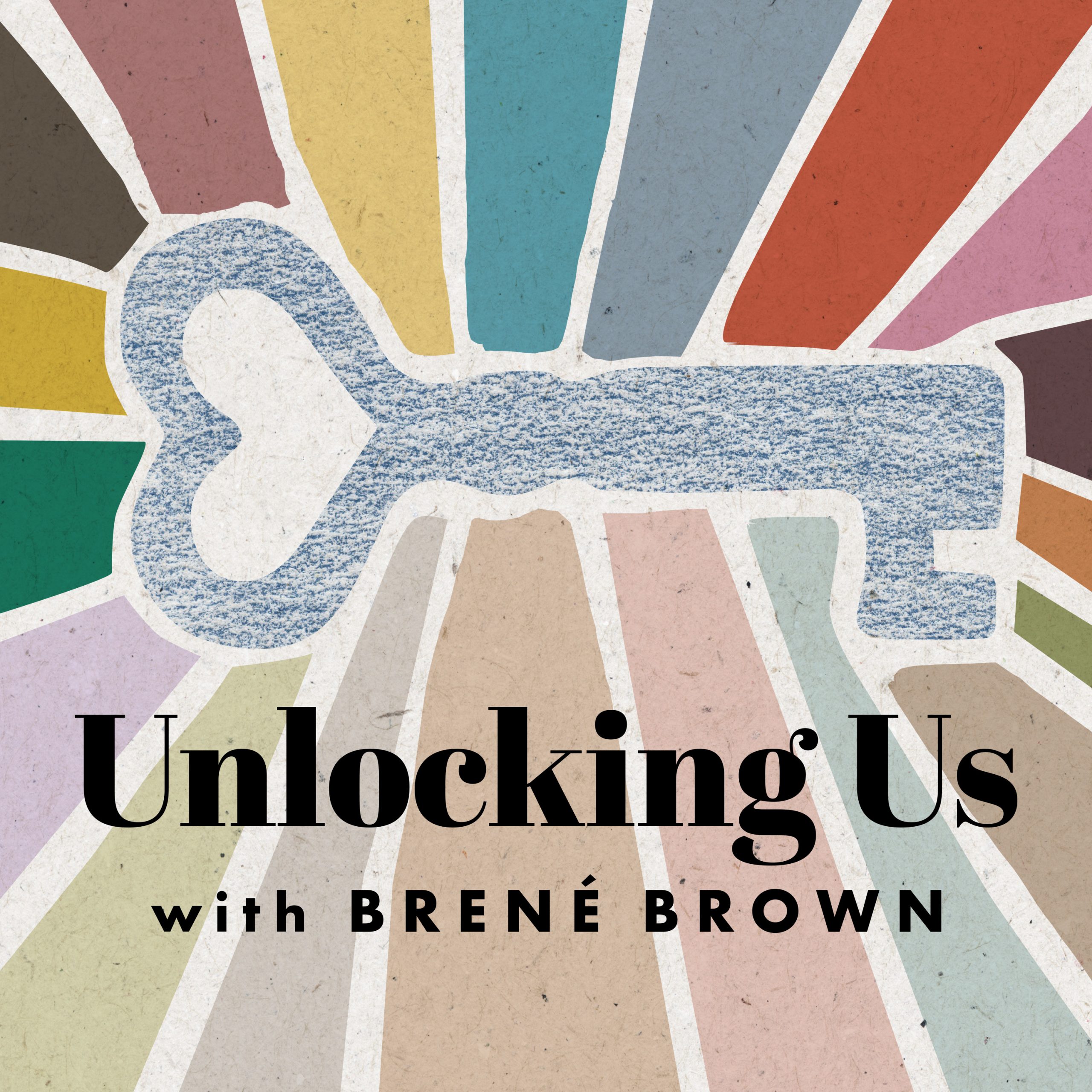 One of the biggest responses we've received about our first episode is from teachers who are all saying some version of: FFT! OMG. YES. Teaching online! Distance learning!
I thought I'd reach out to all of our brave, incredible teachers to share my thanks and a few of my tough key learnings.
First, I get it. I started teaching online about two decades ago. I was the first in my college to try it, and it was a total FFT. But I also fell in love with it, and I still teach online. There are people with way more experience than I have and way more formal education on the process—but here's what I know.
The bad news: It will be a total FFT for you, your team, your school, and your district. The wheels will fall off. It will NOT go as planned. And for those of you asking students to get dressed and sit in front of the computer for 8 to 10 hours, as if they're in class, I hate to have to tell you—that is NEVER going to happen. Neurologically, it's screen time. Have you ever been in the same room with someone who has played Minecraft for 4 or 5 or 6 hours? Non-human.
Here's the good news: If you're someone who is driven to show up for your students and connect, if you're willing to be a learner, if you're willing to stay curious, if you're willing to change course (478 times in one semester or one week), YOU WILL TOTALLY CRUSH IT!
After 20 years, every online class I teach is still a partial FFT for me. You can take all the classes on distance learning and get a Ph.D. in distributed pedagogy, but here's what I know: Sometimes it works and sometimes it does not. And it mostly works if you can be nimble and change course.
My three big key insights for distance learning are:
Use the first few days to build a container. NO content teaching. Just set up the ground rules together in a way that lets students experience some of the functionality of the classroom. Practice raising hands, keeping yourself on mute, changing how you see each other. "Let's work together to create a space that feels brave, safe, and connected. This is new and awkward for all of us—including me. We can start with a list of what's OK in here and what's not." Maybe you can even start with a check-in: Give us one word that describes how you're feeling about school being online? Great practice of speaking and muting and following along.

Anxiety shows up in weird ways when you're teaching online. And people don't understand the norms. Set the norms so no one takes their computer to the bathroom. (It happened. Twice.) We want everyone to be seen and belong, and that means setting norms and expectations that are co-created with the class. THIS LEARNING ALSO APPLIES TO TEAMS WHO ARE WORKING TOGETHER ONLINE FOR THE FIRST TIME!
Do not assume every student has the same attention span, the same level of Wi-Fi, access to private space, and the same number of supportive people in their homes. I teach grad students who have to use their phones as hot spots and log in between jobs or in closets. We have to check our expectations and privilege. We want everyone to be seen and belong.
Small chunks. No more than 30 minutes online. You can meet up several times a day, but the best teachers in the world can't hold attention longer than that. Think about the research that went into TED setting an 18-minute limit for their talks. That's all we can take sometimes. You can break kids into small groups for a lengthy assignment, but for the big classroom they will start to drift after 20 minutes. After 30, they're gone. Heck, I'm gone.
TEACHERS—we love you! In person. Online. Thank you.
And a note to parents.
I get how hard this is. In the podcast, I talk about hiding from my family in a tuba. It's overwhelming. Some of us are very ready for virtual school to start up and some of us are scared. However weird the experience may be, we need to partner with teachers to try to make this work. LOTS and lots of grace.
There's a growing movement of "We're opting out of homeschooling or participating in the online stuff." That's your call. But here's one thing I would say: Watch screen time. Limitless screen time during an emergency that's going to last for weeks is not reducing anxiety. It's throwing gasoline on it. Let them read or do nothing.
Whether we're onboard for online or we're opting out, we should all do our kids a huge favor right now and let them experience boredom.
But we must be ready. Boredom will be an FFT for a lot of our children who have TikTok, memes, and games at the ready, 24 hours a day.
Just as we can come out of our skin during hard first times, they will too. It will take hours of complaining about feeling as though they're dying before they settle into that strange place that's rarely visited by today's children—their imagination. We don't need to entertain them. We need to model vulnerability for them and support them in this FFT.
Boredom is sacred. We shouldn't deny our children this holy experience.
As we all try to put one foot in front of the other, my team and I are committed to getting relevant content to you via the podcast, social posts, and the blog. Sometimes serious, sometimes not serious at all. We need it all right now!
Once we're on the other side of this pandemic, we'll release podcast episodes every Wednesday. Right now, we're dropping bonus episodes, some COVID-19-related and some not. Please join us!
| | |
| --- | --- |
| Right Now | The first Unlocking Us episode, on FFTs is out! |
| Sunday, March 22 | We're going to have another 15-minute church again at 6PM CST on Instagram Live. If you missed it last time, it's just a small opportunity to pray and sing together. I'm @brenebrown on Instagram. Just be on Instagram at 6pm CST and you'll get a message when it starts. |
| Monday, March 23 | I have a new podcast episode with Tarana Burke dropping. Tarana is the founder of the #metoo movement and one of my favorite people. |
| Tuesday, March 24 | We're releasing a new episode with Glennon Doyle on her New York Times #1 book, Untamed. |
| Wednesday, March 25 | A new podcast episode on comparative suffering drops. It's just me, and I'll talk to you about why it's important to embrace all of the hard feelings right now. |
Again, to all of the people on the front lines—the real heroes of this pandemic—thank you. To teachers, you are always on my list of heroes—thank you. To parents—good luck.
This pandemic experience is a massive experiment in collective vulnerability. We can be our worst selves when we're afraid, or our very best, bravest selves. In the context of fear and vulnerability, there is often very little in between because when we are uncertain and afraid our default is self-protection. We don't have to be scary when we're scared. Let's choose awkward, brave, and kind. And let's choose each other.