May 13, 2020
Brené with Jay Duplass and Mark Duplass
on The Power of Paradox
Jay and Mark Duplass are two of my favorite humans. They are film-makers, writers, directors, producers, actors, and activists. They're also partners, fathers, and brothers who believe in connection, love, and the importance of small moments. In this episode we talk about their memoir, Like Brothers, and how so much of what we crave in life comes from straddling the paradoxes inherent in love, creativity, and relationships.
Listen
Behind the Scenes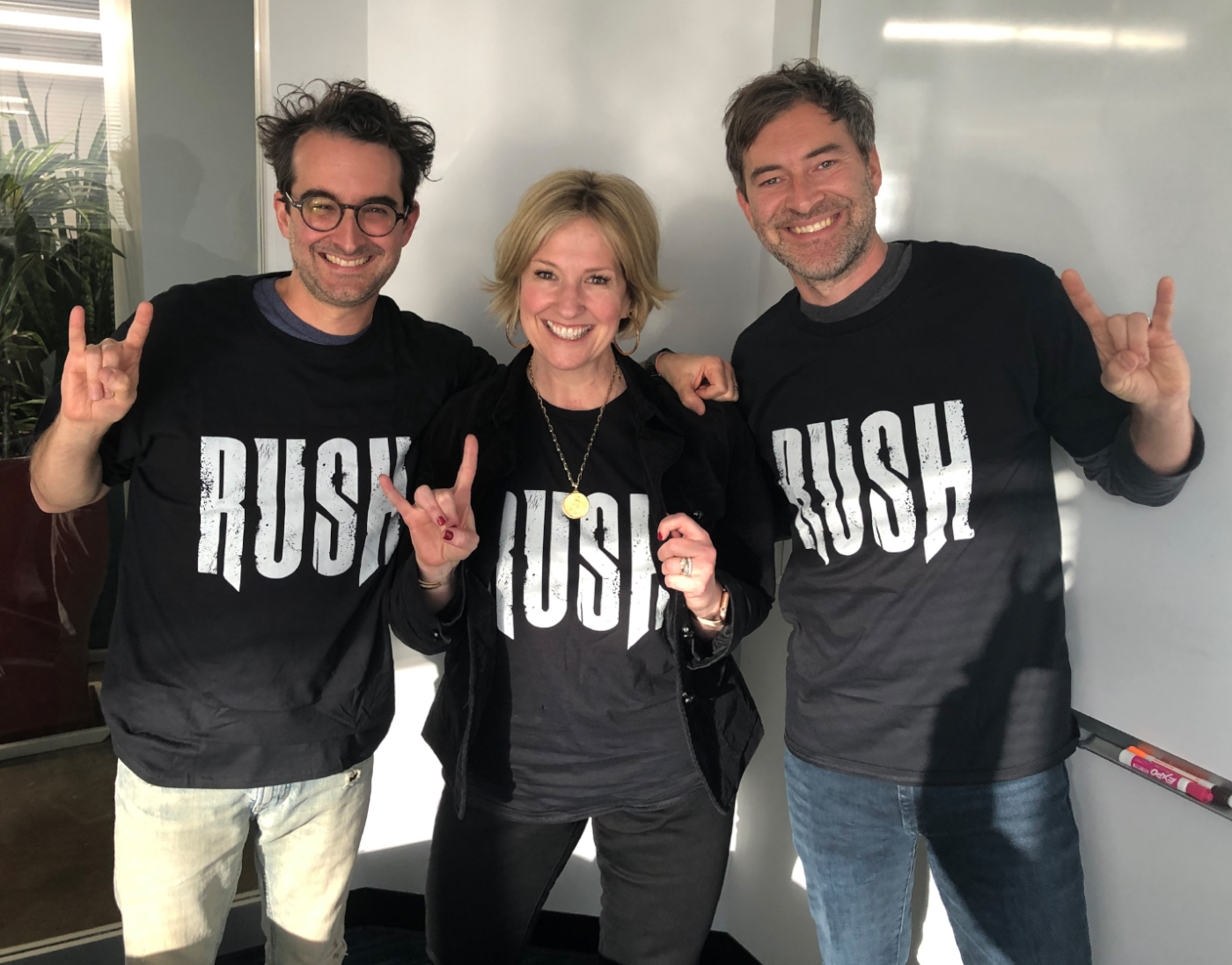 Guest Info
Jay Duplass
Jay Duplass was first recognized in the early 2000's for writing, directing and producing several award winning independent and studio films with his brother Mark, such as The Puffy Chair, Cyrus, and Jeff, Who Lives at Home. In 2014, Jay and Mark created the critically acclaimed television series Togetherness, eventually inking a television deal with HBO where they've since produced Animals and Room 104. The brothers also have an ongoing multi-film deal with Netflix for their film production.  Jay began acting in 2012, when Jill Soloway cast him as series regular Josh Pfefferman in her Amazon show Transparent. He also appears regularly in Hulu's The Mindy Project, TBS' Search Party and in films such as Beatriz At Dinner, Landline, Outside In, Prospect, The Pink Wall and Horse Girl.
Mark Duplass
Mark Duplass is an award-winning actor, filmmaker and producer. He has written, directed and produced several acclaimed independent and studio films with his brother Jay, such as The Puffy Chair, Cyrus, and Jeff, Who Lives at Home. In 2014, Mark and Jay created the critically acclaimed television series Togetherness for HBO in which Mark also starred. They also released the docuseries sensation Wild Wild Country on Netflix in 2018, for which they won an Emmy. In the start of 2020, the Duplass Brothers signed a first-look deal with HBO for whom they are currently producing the anthological series Room 104. He most recently produced and starred in the Netflix original film Paddleton with Ray Romano, as well as starred alongside Jennifer Aniston and Reese Witherspoon in Apple's The Morning Show.
Show Notes
Like Brothers
by Mark Duplass and Jay Duplass
Whether producing, writing, directing, or acting, the Duplass Brothers have made their mark in the world of independent film and television on the strength of their quirky and empathetic approach to storytelling. Now, for the first time, Mark and Jay take listeners on a tour of their lifelong partnership in this unique memoir told in essays that share the secrets of their success, the joys and frustrations of intimate collaboration, and the lessons they've learned the hard way. Part coming-of-age memoir, part underdog story, and part insider account of succeeding in Hollywood on their own terms, Like Brothers is as openhearted and lovably offbeat as Mark and Jay themselves.
This Is John directed by Jay Duplass starring Mark Duplass
The Puffy Chair directed by Jay Duplass starring Kathryn Aselton, Rhett Wilkins, Mark Duplass
Wild Wild Country produced by Mark Duplass and Jay Duplass
Togetherness directed by Jay Duplass and Mark Duplass
On Marriage by Kahlil Gibran