March 31, 2020
David Kessler and Brené on
Grief and Finding Meaning
Grief expert David Kessler takes us by the hand and walks us into what he's learned about love, loss, and finding meaning. As someone who has a lot of fear about grief and grieving, this conversation is not what I expected. The only word I can use to describe what I learned from David is "beautiful."
For the latest from Unlocking Us
Behind the Scenes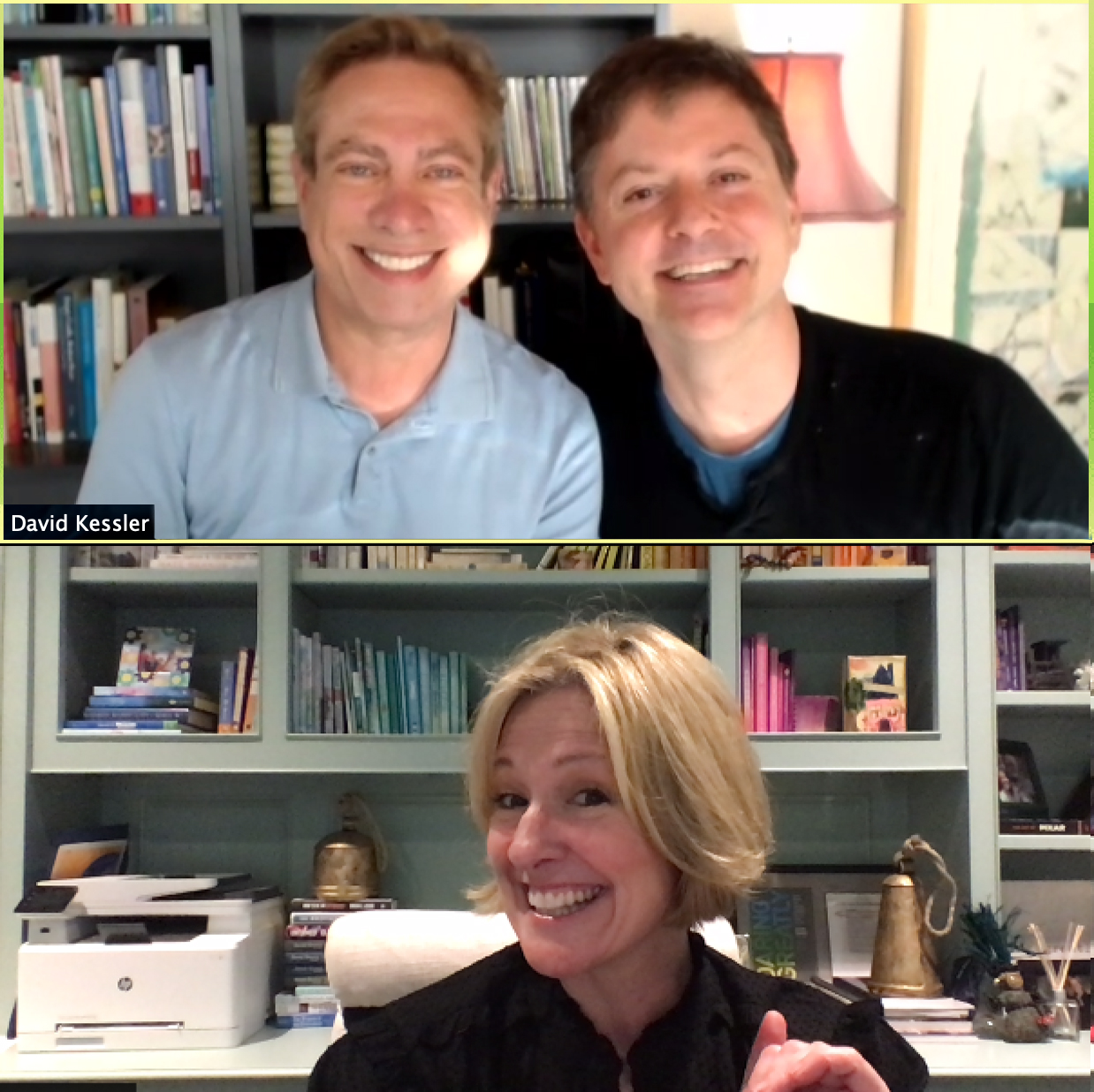 Guest Info
David Kessler
David Kessler is the world's foremost expert on grief and loss. His experience with thousands of people on the edge of life and death has taught him the secrets to living a happy and fulfilled life, even after life's tragedies. He is the author of six books, including the new bestselling book, Finding Meaning: The Sixth Stage of Grief.  His books and work have received praise by so many, including Saint (Mother) Teresa.
David's personal experience as a child witnessing a mass shooting while his mother was dying in a hospital helped him begin his journey. For most of his life, David has taught physicians, nurses, counselors, police, and first responders about the end of life, trauma, and grief. He facilitates talks, workshops and retreats for those experiencing grief. However, despite his vast knowledge on grief, his life was turned upside down by the sudden death of his twenty-one-year-old son. It inspired him to write his newest book, Finding Meaning.
David's volunteer work includes being an LAPD Specialist Reserve for traumatic events as well as having served on the Red Cross's disaster services team. He is the founder of www.grief.com which has over five million visits yearly from 167 countries.
X
Podcasts
Brené Brown Education and Research Group, LLC, owns the copyright in and to all content in and transcripts of the Unlocking Us and Dare to Lead podcasts, with all rights reserved, including right of publicity.
WHAT'S OK: You are welcome to share an excerpt from the episode transcript (up to 500 words but not more) in media articles (e.g., The New York Times, LA Times, The Guardian), in a non-commercial article or blog post (e.g., Medium), and/or on a personal social media account for non-commercial purposes, provided that you include proper attribution and link back to the podcast URL. For the sake of clarity, media outlets with advertising models are permitted to use excerpts from the transcript per the above.
WHAT'S NOT OK: No one is authorized to copy any portion of the podcast content or use Brené Brown's name, image or likeness for any commercial purpose or use, including without limitation inclusion in any books, e-books, book summaries or synopses, or on a commercial website or social media site (e.g., Facebook, Twitter, Instagram, etc.) that offers or promotes your or another's products or services. For the sake of clarity, media outlets are permitted to use photos of Brené Brown from her Media Kit page or license photos from Getty Images, etc.
CLICK TO CONTINUE