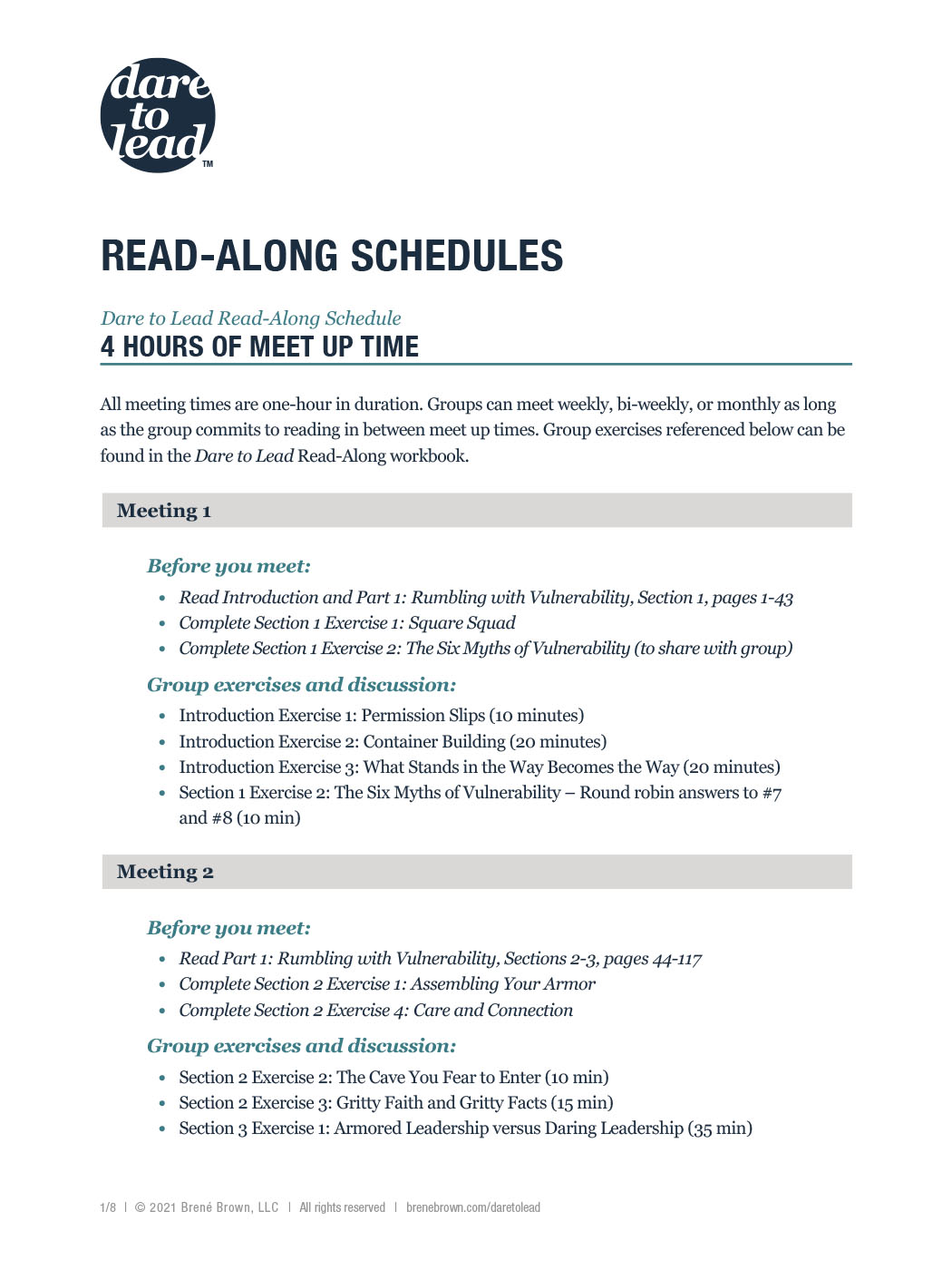 Dare to Lead
Read-Along Schedules
Select a book read-along schedule that meets your team's needs. You can choose from 4-hour, 8-hour, and 10-hour options. We break down the reading and exercises into manageable timeframes for your team to meet up for discussion and skills-building.
All meeting times are one-hour in duration. Groups can meet weekly, bi-weekly, or monthly as long as the group commits to reading in between meet up times. Group exercises can be found in the Dare to Lead Read-Along Workbook.